The powerhouse behind Capture Social Group and the brains behind the much-talked-about course, Social Butterfly. Her journey from being an entrepreneurial fitness expert with multiple health clubs in the Tampa Bay Area to becoming a force in the online branding and social media space is nothing short of inspiring.
Theresa kicked off her online presence in 2012 when she ventured into the world of Instagram. Using her marketing prowess, she quickly dominated social media by building multiple large, revenue-generating brand pages. Take a look at her brand page, @TheresaDepasquale, boasting over 220k followers and still growing. The secret sauce? Motivational and educational content that resonates with her audience.
With almost a decade of online branding and social media experience under her belt, Theresa's journey includes countless hours invested in high-level masterminds and business conferences. This dedication has positioned her as the go-to mentor for elite clients and mastermind groups seeking expertise in online branding and social media strategy.
In December 2018, Theresa took her passion for helping others build their brands online to the next level with the inception of Capture Social Group. Initially offering one-on-one consulting for national companies and industry-leading experts, the company has evolved to provide full-service management and content delivery programs. This evolution caters to entrepreneurs at all business levels, reflecting Theresa's commitment to making a significant impact in the online business landscape.
A passion for working with heart-centered entrepreneurs and companies, helping them skyrocket their brand and attract more clients. Her focus extends to establishing individuals and companies in the health, wellness, and lifestyle segment as the go-to experts in their fields. Simultaneously, she cultivates organic, engaged followings that not only listen but actively contribute to spreading the client's message.
The Social Butterfly Revolution 🦋
Now, let's dive into the world of Theresa's course, Social Butterfly. Imagine unlocking the secrets to her success, learning the art of online branding and social media strategy directly from the guru herself. It's not just a course; it's a journey into the realms of building a brand that captivates and resonates. Get ready to spread your wings and soar in the digital landscape with Theresa's guidance. This is more than a course; it's an experience, and Theresa Depasquale is your passport to a thriving online presence. Ready to become a Social Butterfly? Let's embark on this exciting journey together.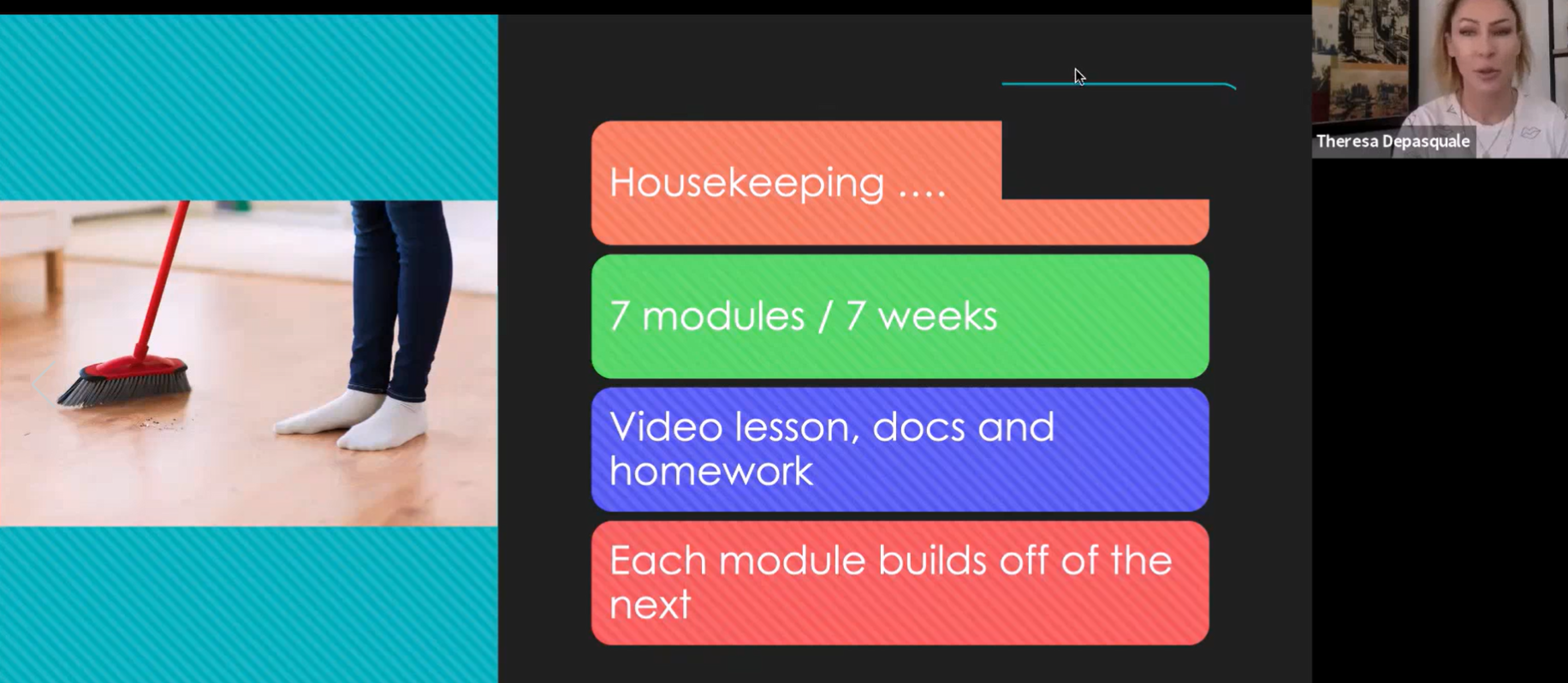 Ever felt like you're doing everything to grow your Instagram, but the follower count remains stagnant? Enter Theresa Depasquale's Social Butterfly Instagram Strategy, a game-changer that focuses on a simple yet profound concept: engaging with your existing followers is the key to unlocking real growth on Instagram.
Theresa's Blueprint for Real Growth in the Instagram Jungle!
Imagine an eight-week journey that not only demystifies the Instagram algorithm but also turbocharges it with content that's not just scroll-stopping but engagement-boosting. That's the promise of the Social Butterfly Instagram Strategy.
For those who've wrestled with the frustration of Instagram growth despite trying every trick in the book, this course is a beacon of hope. It doesn't just acknowledge burnout from endless content creation without results; it presents a solution that goes beyond hacks and gimmicks.
Transform Your Instagram Journey with Theresa's Proven Strategy!
What's the #1 secret to Instagram growth according to Theresa? It's all about engagement. Instagram rewards content that keeps users on the platform, making engagement the true currency of this social media giant. Theresa, drawing from her own experience of rapid growth and navigating the challenges of algorithm changes, simplifies the path: prioritize engagement over perfect photos, frequent posting, or competitive interactions.
Enter the Engage & Elevate Method, a 7-part system that's not just theory but a roadmap to creating content that not only engages but attracts your ideal audience. It's about optimizing your branding, generating content ideas that resonate, increasing engagement tenfold, and positioning your profile as an industry expert.
Week by week, the course unfolds, covering everything from defining your brand to analyzing page insights. And don't just take Theresa's word for it; positive testimonials from experts affirm the course's impact on increasing engagement, expanding social reach, and providing a framework for authentic expression.
But let's be clear: this course isn't for those seeking shortcuts or artificial growth. It's for busy individuals aiming for genuine audience building and real business impact through Instagram. The offerings include 7 training modules and a bonus Ultimate Hashtag Handbook, all available at a discounted registration price.
So, why wait? Imagine effortlessly creating engaging content, driving traffic to your offers, and achieving a positive ROI on your time spent on social media. The Social Butterfly Instagram Strategy is not just a course; it's a roadmap to Instagram success. Ready to transform your Instagram game? Registration is just a click away.