Webflow is a user-friendly web design and development platform that allows users to visually create and publish responsive websites. With its emphasis on visual design, code-free creation, and advanced customization options for HTML/CSS, Webflow caters to both designers and those without coding knowledge.
It offers features like responsive design, animations, a content management system (CMS), hosting, e-commerce capabilities, and SEO optimization. Webflow is particularly popular for its ability to create dynamic and interactive websites and is used for a wide range of projects, including portfolios, blogs, and e-commerce sites.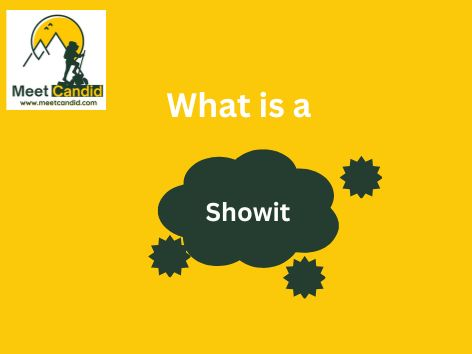 Showit is a user-friendly website builder that enables individuals and businesses to create visually stunning and customizable websites without the need for coding knowledge. Showit stands out for its drag-and-drop interface, making it easy for users to design and arrange elements on their web pages.
It seamlessly integrates with WordPress, offering powerful blogging capabilities. Showit is known for its focus on design, making it a popular choice for photographers, bloggers, small businesses, and creatives who prioritize creating an aesthetically pleasing online presence.
Webflow vs Showit Benefits
| Benefits | Webflow | Showit |
| --- | --- | --- |
| Design Control | Highly customizable design with a visual builder | User-friendly drag-and-drop interface |
| Advanced Features | Offers advanced features like animations and hover states | Encourages creativity and flexibility |
| Templates Selection | A library of over 1,000 customizable templates | Flexible design and personalization |
| SEO Capabilities | Extensive SEO tools for improved search engine visibility | Built-in SEO tools and WordPress integration |
| Educational Resources | Webflow University provides educational materials | Strong support with a dedicated team |
When to Choose Webflow and Showit?
Webflow: Choose Webflow when you need advanced customization and design control, have experience in web development, prioritize SEO with robust tools, prefer comprehensive educational resources, and are comfortable with a technically oriented platform.
Showit: Opt for Showit if you want a user-friendly, beginner-friendly experience, require integrated WordPress blogging, value strong support and guidance, are a creative professional or photographer, and prioritize creativity and flexibility without advanced technical knowledge.
Webflow vs Showit Comparison of Features
Webflow provides a personalized onboarding process with a survey to tailor the platform to your needs. It offers a drag-and-drop editor for building professional websites.
Showit offers a user-friendly environment with an interface reminiscent of Adobe Illustrator Suite. It may have a slight learning curve for new users but provides ample help documentation and an active community for support.
Webflow shines with a robust set of SEO tools, including customization of title tags, meta descriptions, open graph settings, automated sitemap generation, schema markup management, and indexing rule creation.
Showit offers solid built-in SEO tools and seamless integration with WordPress for additional SEO features. However, it has limitations due to restricted server access.
Webflow boasts an extensive collection of over 1,000 customizable templates that cater to a wide range of business types, from e-commerce and professional services to creative portfolios, personal blogs, and agency websites. These templates provide a solid foundation for users, saving time and effort in the website creation process.
Showit, on the other hand, focuses on offering a high degree of flexibility and customization. Users have the freedom to create and modify their websites with ease, regardless of where their initial design inspiration comes from. This open-ended approach allows designers and individuals to take full creative control and craft websites that perfectly match their brand identity.
Webflow provides extensive support through Webflow University, offering tutorials, articles, and step-by-step guides. Users can access email-based support during business hours and engage in an active support forum.
Showit, while having a smaller user base, compensates with a dedicated support team, email support, Showit set-up courses, and online help documentation.
Webflow is highly customizable with a visual builder that facilitates drag-and-drop elements and advanced design tools like animations, hover states, parallax scrolling, and progress bars.
Showit offers ultimate design flexibility, allowing users to click, swap, and drop elements freely. It provides full creative control and limitless design possibilities across all devices.
Webflow vs Showit Pros & Cons
| Aspect | Webflow | Showit |
| --- | --- | --- |
| Pros | Design flexibility | User-friendly |
| | Responsive design | Design freedom |
| | Custom code control | Integrated blogging |
| | CMS capabilities | Mobile design support |
| | Hosting options | Client collaboration |
| | Strong SEO features | |
| Cons | Steeper learning curve | Limited e-commerce capabilities |
| | Higher pricing for some features | Limited code access |
| | | Less hosting flexibility |
| | | Basic SEO features |
Webflow vs Showit Pricing Comparison
Site Plans: Free, Basic ($18/mo), CMS ($29/mo), Business ($49/mo), Enterprise.

E-commerce Plans: Standard ($42/mo), Plus ($84/mo), Advanced ($235/mo).
Monthly Plans: Showit ($24/mo), Showit + Basic Starter Blog ($29/mo), Showit + Advanced Blog ($39/mo).

Annual Plans: Showit ($19/mo or $228 annually), Showit + Basic Starter Blog ($24/mo or $288 annually), Showit + Advanced Blog ($34/mo or $408 annually).
Alternatives for both Webflow and HubSpot
Alternatives to Webflow and Showit
Wix: User-friendly, drag-and-drop website builder.

Squarespace: Elegant templates with an intuitive platform.

WordPress: Versatile CMS with extensive customization.

Webflow: Offers design control and user-friendliness.
Webflow vs Showit: Which is Better for Your Website?
Choose Webflow for advanced customization, control, and SEO capabilities. Opt for Showit if you prefer user-friendliness, integrated WordPress blogging, and strong support. Your choice should align with your experience and specific website needs.
Summarize Webflow vs Showit
Webflow is a website builder for experienced users offering advanced customization and design control
Showit is a user-friendly platform suitable for beginners, with a focus on design simplicity and integration with WordPress.
Making the Final Decision
Making the final decision between Showit and Webflow is a matter of considering what matters most to you. Take a close look at factors like design options, ease of use, SEO, e-commerce, pricing, support, scalability, collaboration features, and integrations.
Don't forget to use the trial periods both platforms offer. This hands-on experience will give you a clear sense of how each platform works and feels. Additionally, talk to other users, read reviews, and maybe even consult with web experts who know these platforms well.
Keep in mind that both Showit and Webflow are excellent tools for creating beautiful websites. The choice ultimately depends on your specific needs and goals. By weighing these factors carefully, you'll be able to make a confident decision and select the platform that aligns best with your unique project and vision.